Won't Be The Witches Patch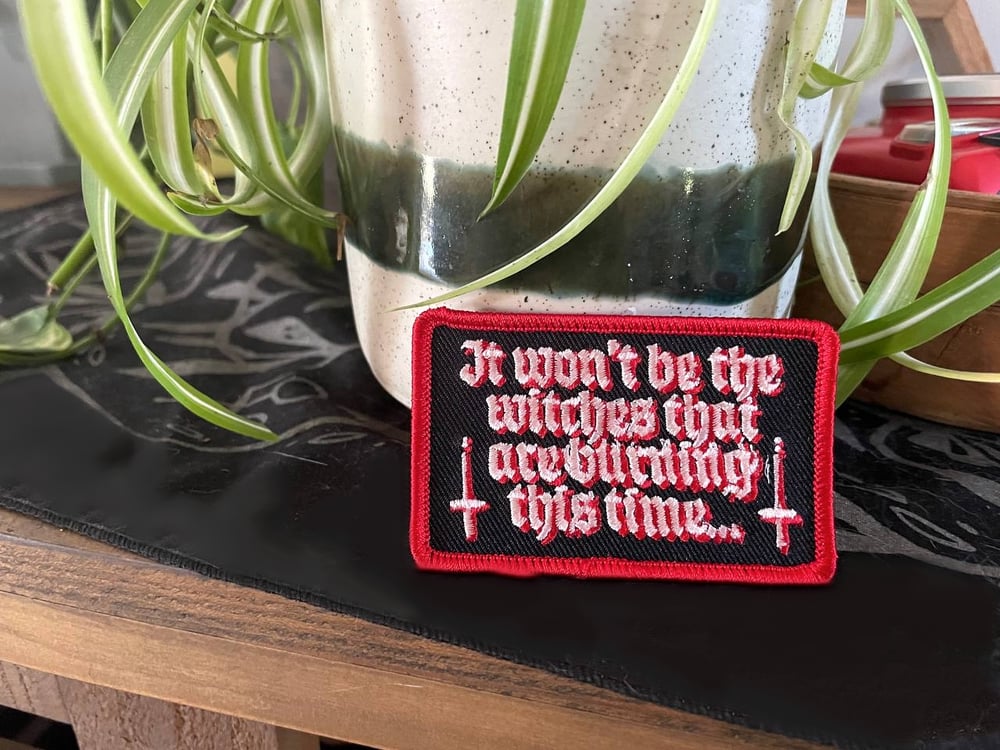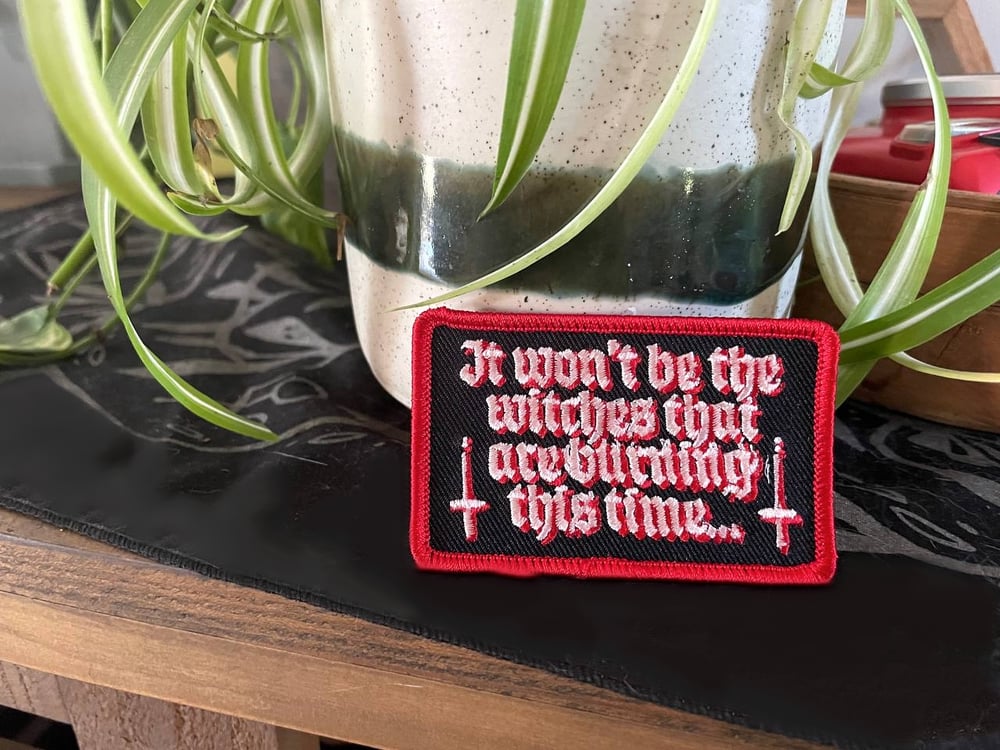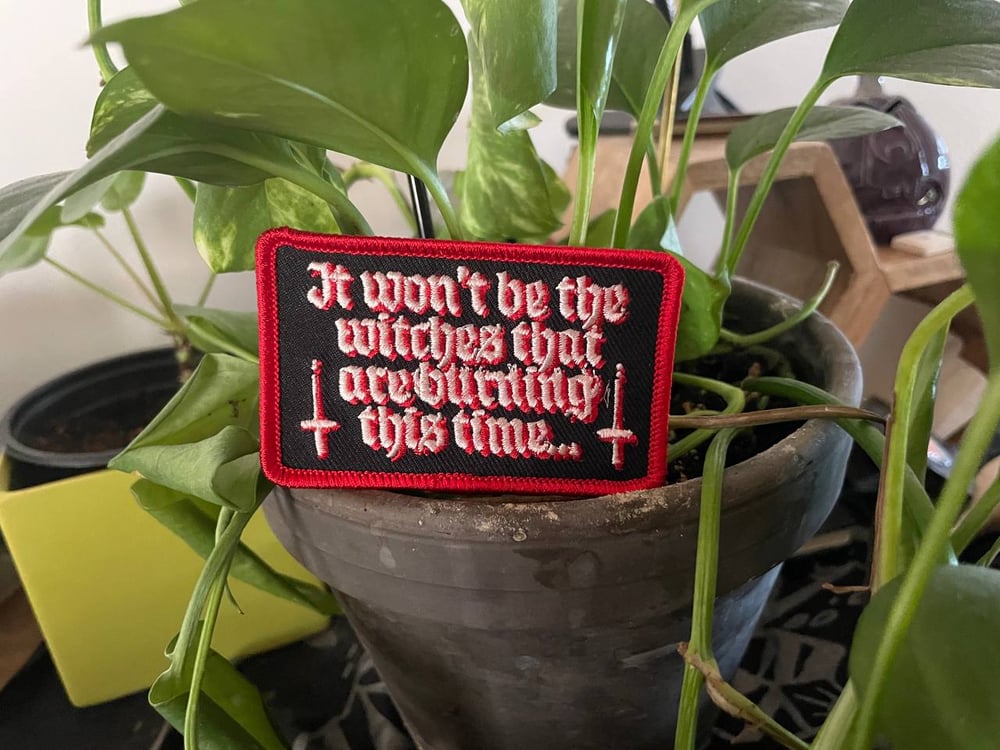 "Out in the wide world, the wildest ones are vanishing quickly... But it won't be the witches that are burning this time!"
In a turbulent time, stand up for your own witchy way with this Blackbird Raum inspired patch.
3"x2" canvas patch with embroidered details.