Paranormal Pin Pals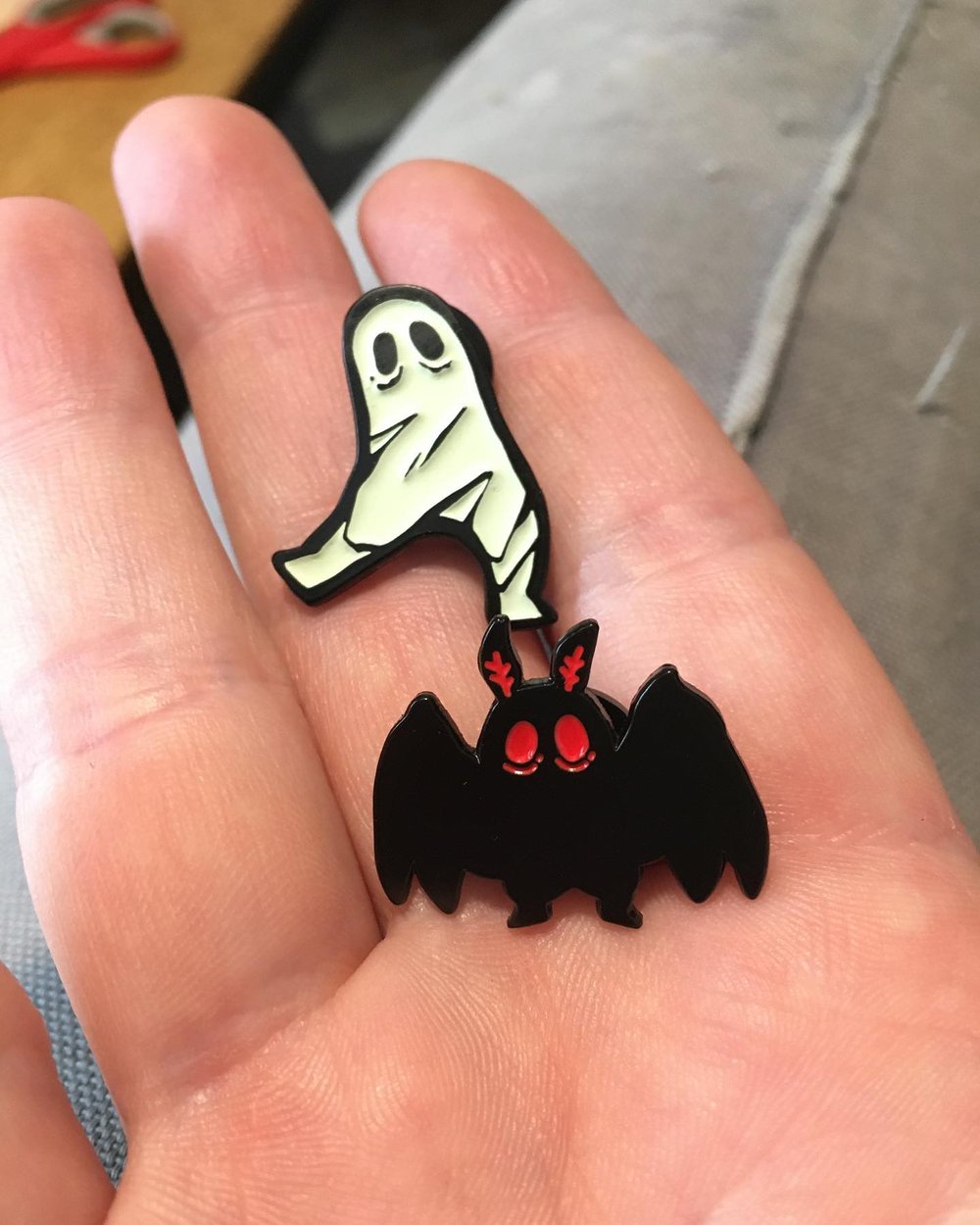 Need some mini monsters to deck out your gear? Grab a paranormal pin pal to show off your favorite monsters.
Each pin is soft enamel and currently comes in two designs: Fresno Nightcrawler (glows in the dark) and Mothman.
This item is made and ready to ship with more designs on the way!
Fresno Nightcrawler

Mothman