Haunt If You're Horny Sticker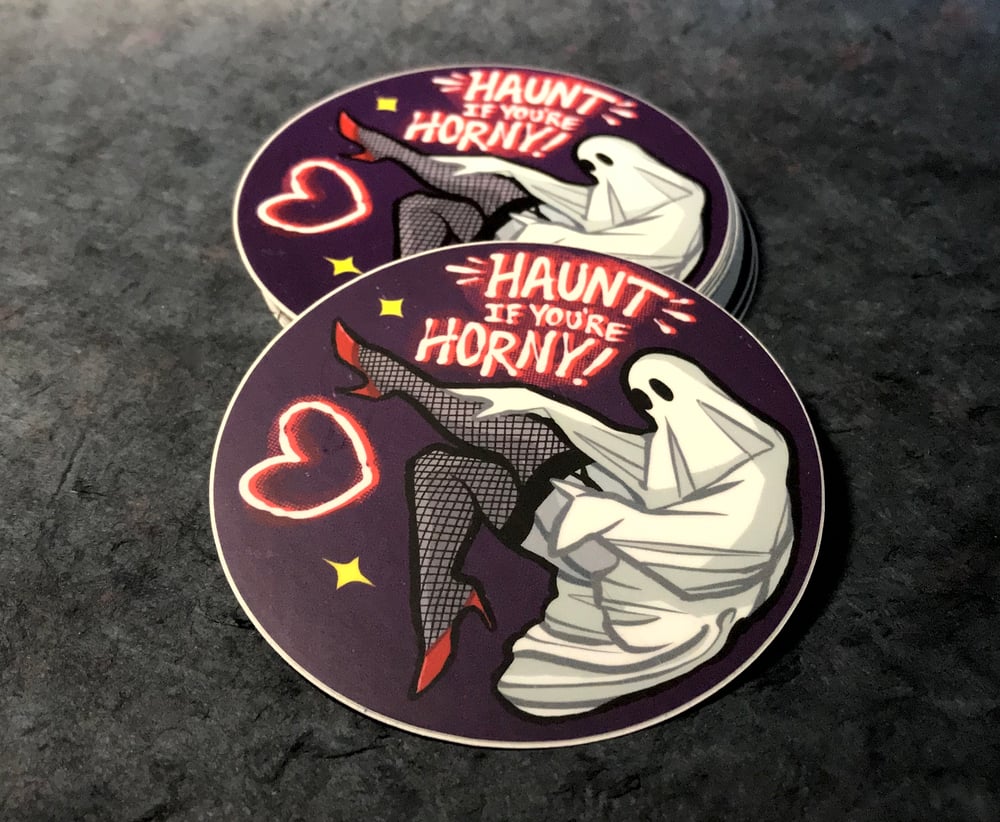 A round 3" x 3" sticker featuring ghastly ghoul and their well dressed legs broadcasting their current mood by MortimusMaximus.
If you've ever needed something to let all those ghost and ghouls to know that you're DTH (down to haunt), here you go!
This sticker is weatherproof, waterproof, and made with vinyl (so it's good for your laptops, cars, or anything between).
This item is made and ready to ship!