Good Puppy Club Sticker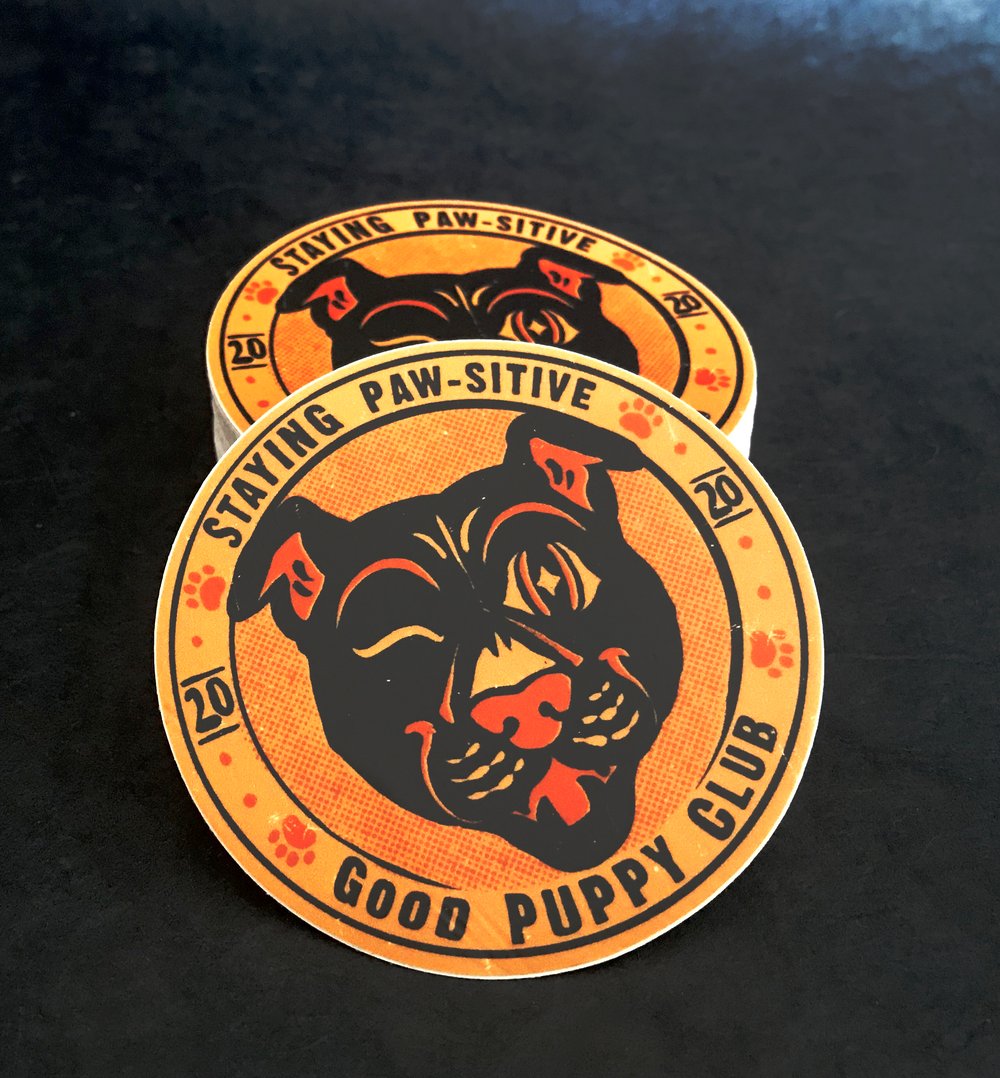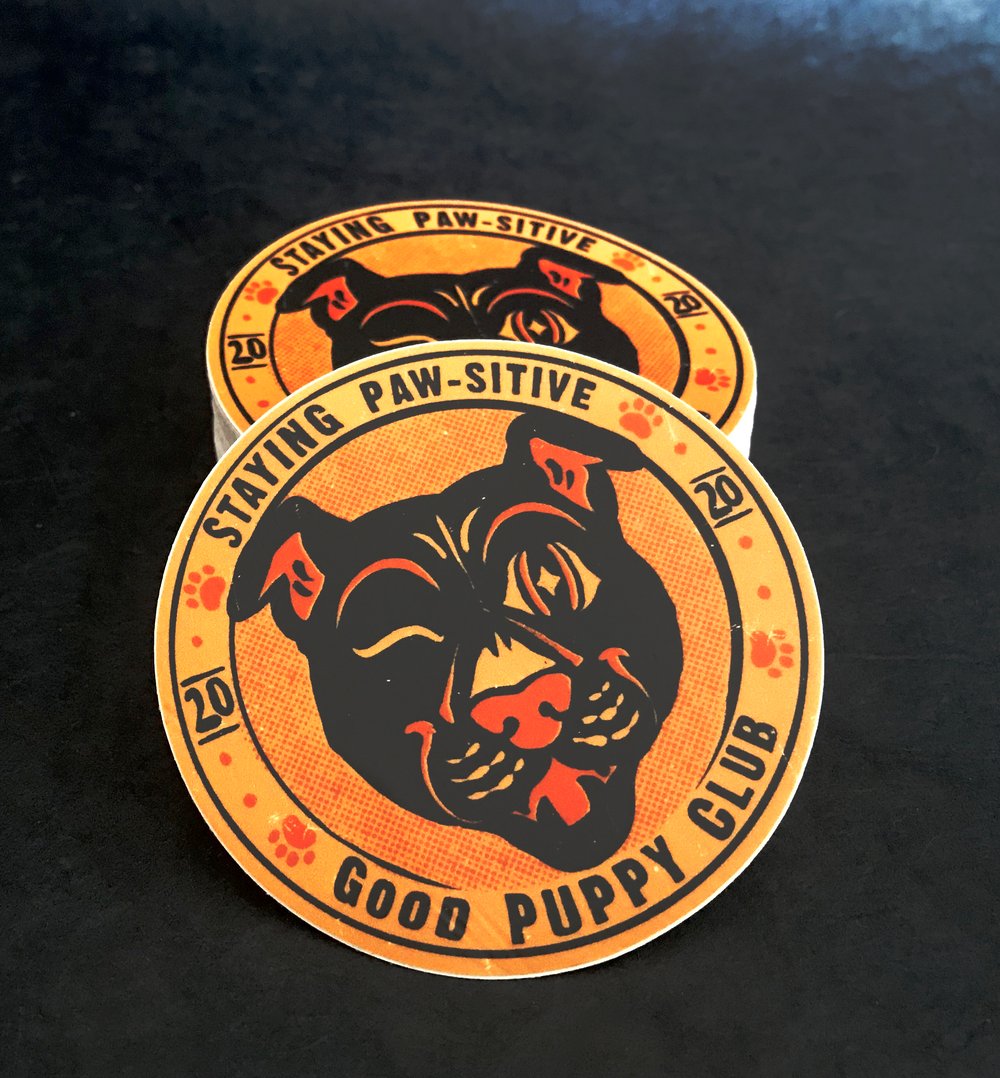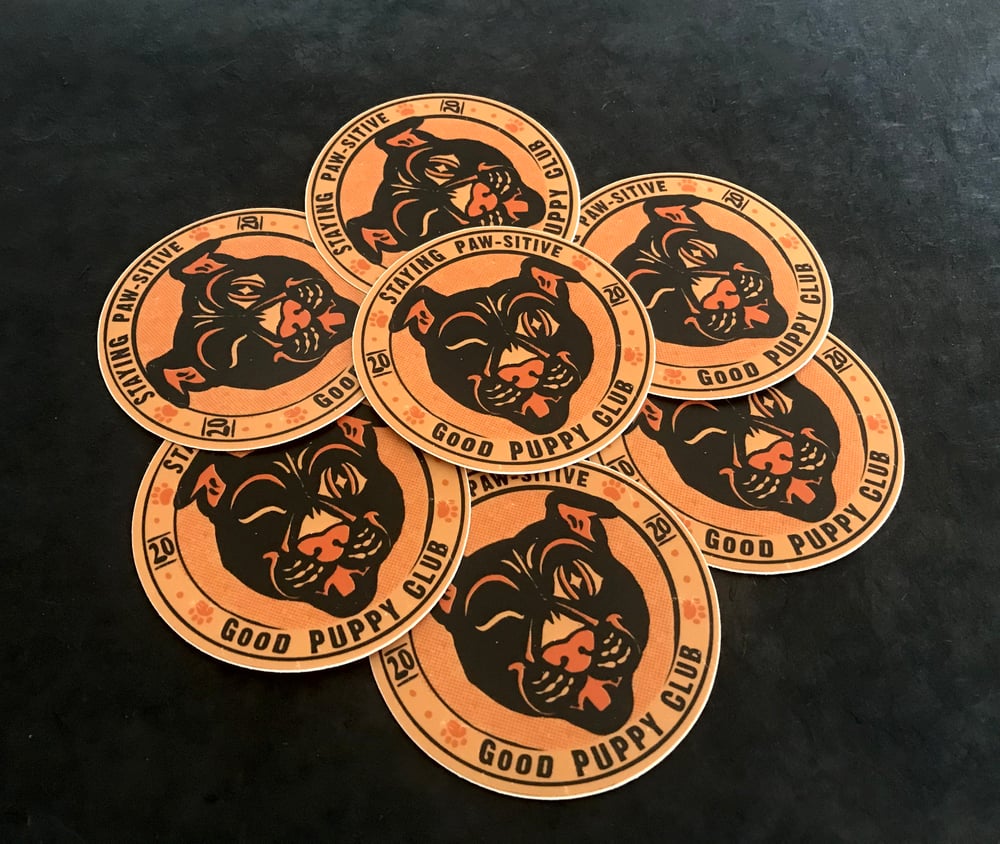 Do you have a good puppy? Do you know a good puppy?
Are YOU a good puppy?
Show that puppy pride with an exclusive member sticker!
A 3" x 3" circular sticker mimicking old mascot patches and vintage Halloween featuring a bully breed pup reminding its members about "Staying Paw-sitive" on top with "Good Puppy Club" on the bottom!
Designed by MortimusMaximus.
This sticker is weatherproof, waterproof, and made with vinyl (so it's good for your laptops, cars, or anything between).
This item is made and ready to ship!